Join us at the Perth Convention and Exhibition Centre
"And suddenly there came from heaven a sound like a mighty rushing wind…" Acts 2:2
As we gather together in unity, we believe it will spark a movement that will sweep across the nations. Revival is coming. You do not want to miss out!
We are honoured to have Pastor John Hannah, Pastor Chad Veach, Pastor Russell Evans and Dr. Michael Maiden with us!
Monday, September 30 – Wednesday, 2 October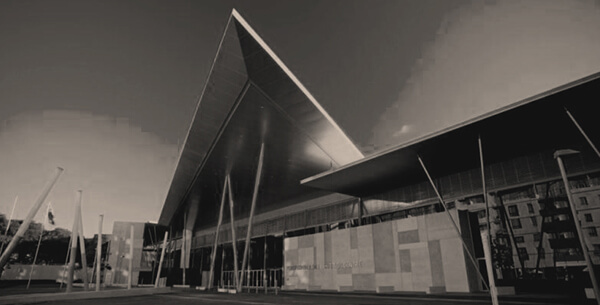 21 Mounts Bay Rd, Perth WA 6000
Day 1
Monday, 30 September
1830 – Session 1
Day 2
Tuesday, 1 October
1230 – Session 2
1430 – Break
1500 – Session 3
1700 – Dinner Break
1830 – Session 4
Day 3
Wednesday, 2 October
1000 – Women's Session
1130 – Break
1230 – Session 5
1430 – Break
1500 – Session 6
1700 – Dinner Break
1830 – Session 7
CHILD MEDIA WAIVER
Occasionally at Kingdomcity, children will be involved in activities including media. The event experience may be captured in photographs, video and audio. Kingdomcity reserves the right to use the material for promotional purposes. Please understand it is a condition of the children/s registrants entry into the event that all claims are waived in relation to inclusion of their likeness in such films or recordings. If you would not like your child to be included in photos or footage, please see a Kingdomcity staff member.
CHILD MEDICAL TREATMENT CONSENT
I give permission for authorised Kingdomcity staff and volunteers to obtain emergency medical, hospital or ambulance assistance at any time they consider necessary for my children. I understand every effort will be made for myself or the alternate contact listed overleaf to be notified before instituting such procedure. I acknowledge that I will be liable for any and all medical/hospital/ambulance costs and expenses incurred in the treatment. I also understand that while every reasonable precaution will be taken to ensure practical protection for my child, I hereby release and hold harmless authorised Kingdomcity staff and volunteers from any and all liability in the event of any injury, accident or misfortune, damage or loss that may occur to my child and property while present at the Kingdomcity event.
CHILD INVOLVEMENT CONSENT
I hereby give my consent for my child to participate in activities they may choose while attending Kingdomcity. I agree and understand Kingdomcity reserves the right to exercise its discretion to refuse to register any person upon medical and/or other grounds, without providing a detailed reason for so doing.
CHILD MEDICAL ISSUES OR ALLERGIES
To give your child the best possible care during their time at any Kingdomcity event we appreciate you sharing with us any medical conditions which may affect your child, and/or any food or other allergies they may have.
CONFERENCE REFUND POLICY
There are no refunds available for Kingdomcity Conference registrations. If you would like to transfer your registration to another person, please contact us.
John Hannah is the founder and senior pastor of New Life Covenant Church. He's also an author, teacher, leader and husband to Anna Hannah for over 22 years. For 13 years, he hosted the "John Hannah Morning Show" on radio station Inspiration 1390 in Chicago which garnered him a Stellar Award in 2013 for Gospel Radio Announcer of the Year. He also serves on the Human Resource Board for the City of Chicago and the Civic Consulting Alliance for the Chicago Public Schools.
Russell Evans is the Senior Pastor of Planetshakers Church, alongside his wife Sam and children, Jonathan and Aimee. As one of the leading international communicators of this generation, Russell's passion and hunger for encountering the Presence of God inspires all to exercise new levels of faith and take hold of the promises of God's Word.
Chad Veach is the pastor of Zoe Church in Los Angeles, California. He is a leading voice to this generation, who travels both nationally and internationally. Chad has devoted his life to loving God, loving people, building the local Church and has authored the book, "Unreasonable Hope: Finding Faith in the God Who Brings Purpose to Your Pain."
Chad and his wife Julia have four beautiful children.
Dr. Michael Maiden and Mary, his beloved wife of over 35 years, are the senior pastors of Church for the Nations in Phoenix, Arizona. There he strongly and lovingly prepares God's people for service in God's Kingdom. The messages are always relevant, timely and life-changing as well as prophetic Dr. Maiden has earned both a Masters and Doctorate Degree in Christian Psychology. He has authored seven books including: The Joshua Generation: God's Manifesto for the End Time Church, and his most recent book, God of the Comeback. Dr. Maiden is President and CEO of Church On The Rock International – a dynamic ministry that oversees thousands of churches worldwide. He is also on the board of Fishers of Men International, the Jewish Voice International and several local churches.