It's a new day. A new season! Over the past year, we have been on a journey with our church about becoming part of the Kingdomcity family. Our journey started a few years ago when our Senior Leaders Martin & Roslyn Steel began a conversation with our Church Oversight and Apostolic Council with regards transitioning the Senior Leadership of Harbourside Church. After 15 years of leading Harbourside, Martin & Roslyn felt it was time to hand the baton over to anointed, next-generation leaders. With this in mind, we felt inspired to consider a model of leadership transition that would see Harbourside becoming part of a larger global church movement, enabling us to fulfil our objectives of developing next-generation leaders and further empowering the mission and mandate of our church.
After many conversations, meetings, and prayerful consideration, we presented the opportunity to our Harbourside family about becoming part of Kingdomcity and transitioning the Senior Leadership role to Pastor Mark & Jemima Varughese. 
As we step into this new season it's important to know that Martin and Roslyn will continue to play a prominent role within the Kingdomcity framework through the global team as well as ministering in Auckland regularly. They will also continue to serve the wider body of Christ ministering to church, business and political leaders globally. Sheldon & Amy Brown will take on the role of Lead Pastors under the leadership of Mark & Jemima, with Paul Zaia continuing a key role within our local team.
From early 2021, we will be launching as Kingdomcity Auckland, however, the process starts now and there'll be gradual changes over the coming weeks. 
The support for this move from our Church Oversight, Apostolic Council and Harbourside Partners has been overwhelming. As one team, we honour and celebrate the richness of our history, from our days as Takapuna Assembly of God to Harbourside Church. We are thankful to God for the incredible men and women who have gone before us, but amongst us all, there is a tremendous degree of excitement as we commence our journey as Kingdomcity Auckland.
We would certainly love for you to be part of this incredible journey with us.
"Now to him who is able to do immeasurably more than all we ask or imagine, according to his power that is at work within us, to him be glory in the church and in Christ Jesus throughout all generations, for ever and ever! Amen." – Ephesians 3:20-21
See you online
Join us online for our Sunday service here!
Want to listen to the message again?
Click the button below to listen to the podcast!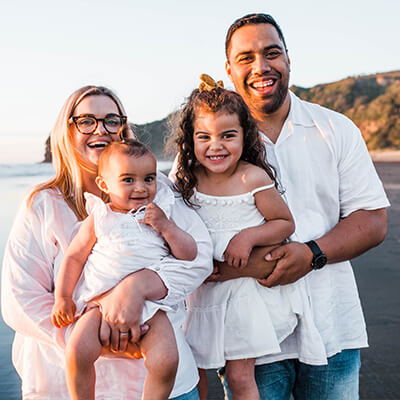 LEAD PASTORS
Sheldon & Amy Brown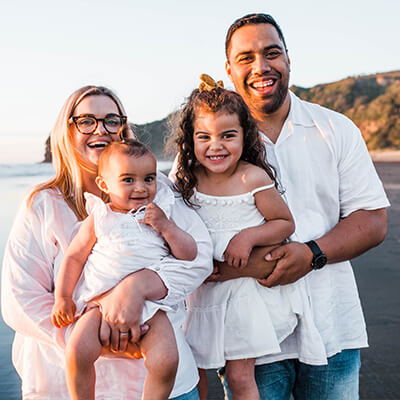 LEAD PASTORS
Sheldon & Amy Brown
Get in touch with us
To find out more about Kingdomcity Auckland, simply fill in the form below.